Sample Designs & Wording Messages
What Our Customers Are Saying (57)
Hinton, WV
October 6, 2020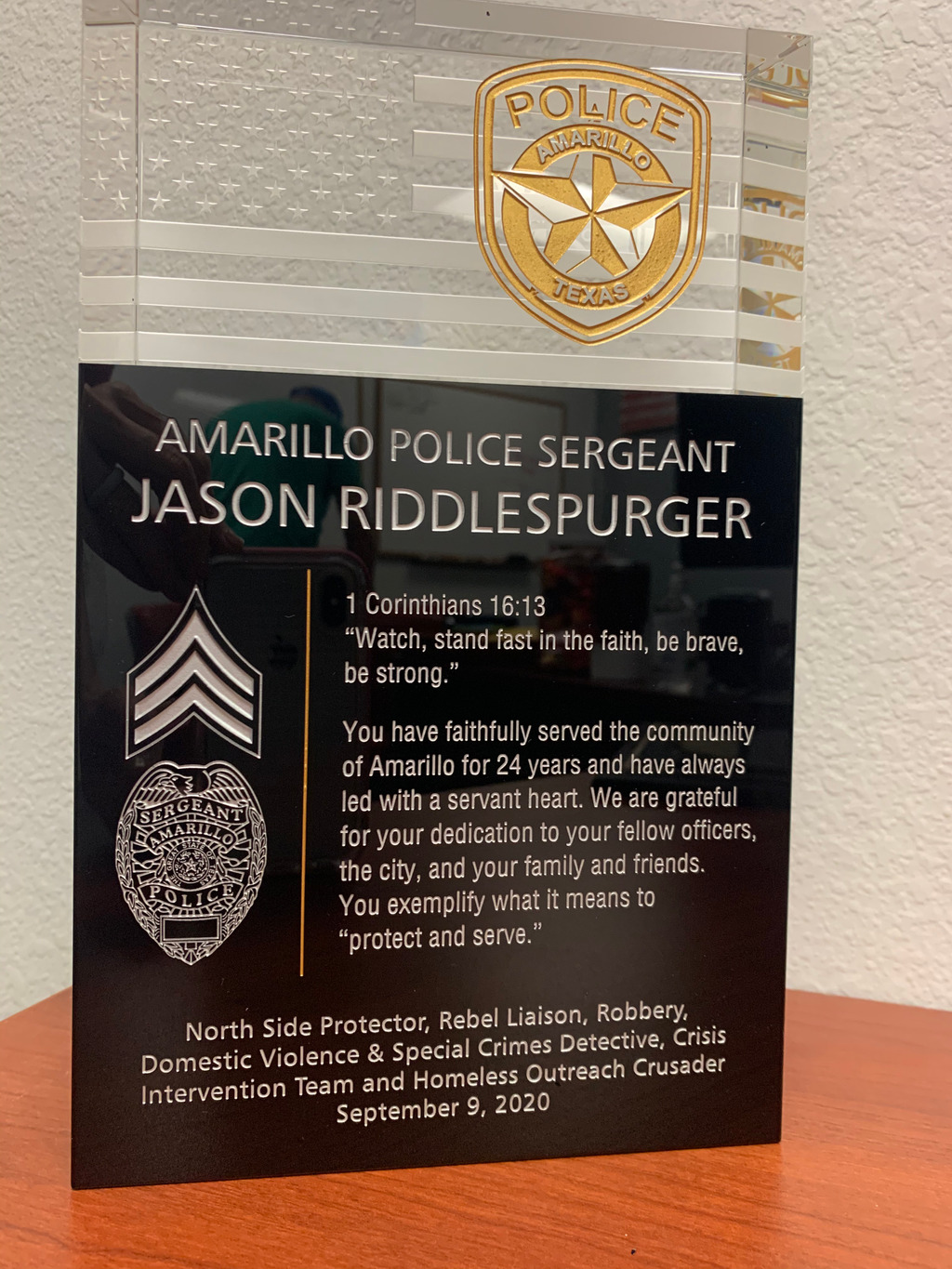 CORONA, CA
September 23, 2020
Excellent..
Indio, CA
September 22, 2020
I love this site and the products I…
Atwater, CA
September 9, 2020
Extremely Satisfied
Trinity, AL
August 11, 2020
Amazing product and it shipped really…
Edison, NJ
July 21, 2020
High Quality Award!
Atlanta, GA
July 7, 2020
Product Description
This Police Retirement Plaque is sleek, classy and respectable. It has an air of pride that hovers around it, which is a fitting aura for a plaque designed for a local hero. When an officer of the law retires, the department heaves a unified sigh. Letting go of a trusted public servant is never easy, but it is an occasion that calls for proper celebration.
This two-toned black and optically clear crystal keepsake is the kind of retirement gift someone keeps forever. The American flag embedded within the crystal is the perfect backdrop and the black crystal base if perfect for engraving poetry, a personal message or a service record. A department logo or seal can also be transferred to this award with ease.