Military Retirement Plaques
Sample Designs & Wording Messages
What Our Customers Are Saying (4)
This is a true work of art
Montpelier, VT
June 1, 2022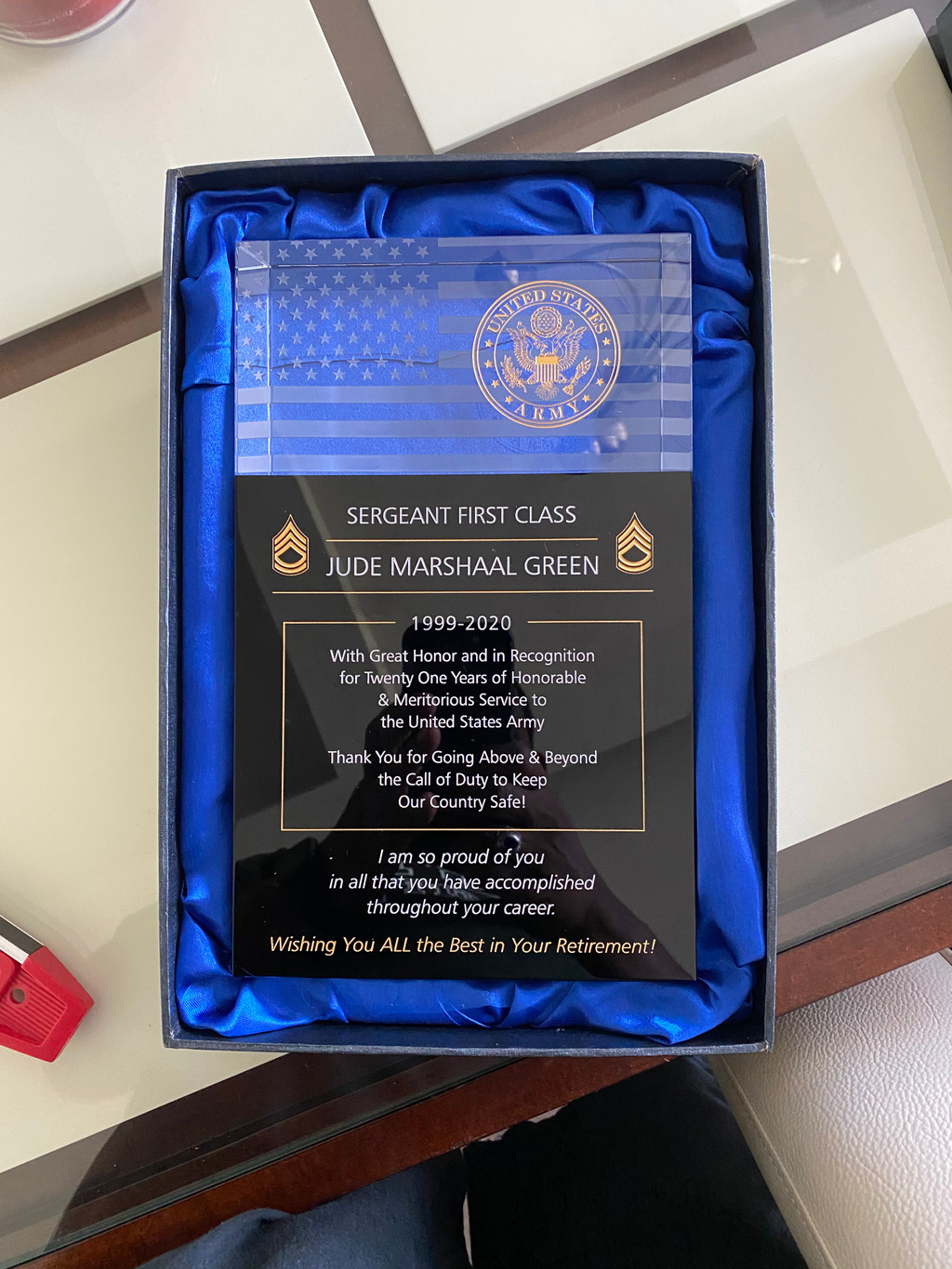 Top Notch Service and Product, Quick Turnaround
Mooresville, IN
February 27, 2019
Riverview, FL
May 22, 2018
Product Description
Military retirement is a special moment for any retiring military service man and woman. The military retirement ceremonies offer a unique way to thank the retiree, recall their dedicated military service and sacrifices to the country. The military retirement parties offer us an opportunity to convey warm retirement wishes as military veterans transit to the civilian life.
At such a special moment, nothing honors those retirees more like an military retirement gift plaque, made especially for them.
The flag draws the attention to this serious patriotic plaque. With the retiree's enlisted rank insignia and service records proudly presented, this Military Retirement Plaque is a great way to honor those that have served in the military and thank them for their dedicated service to the country.
A unique military gift idea for your fellow soldiers. A retirement gift that will be cherished and treasured forever.