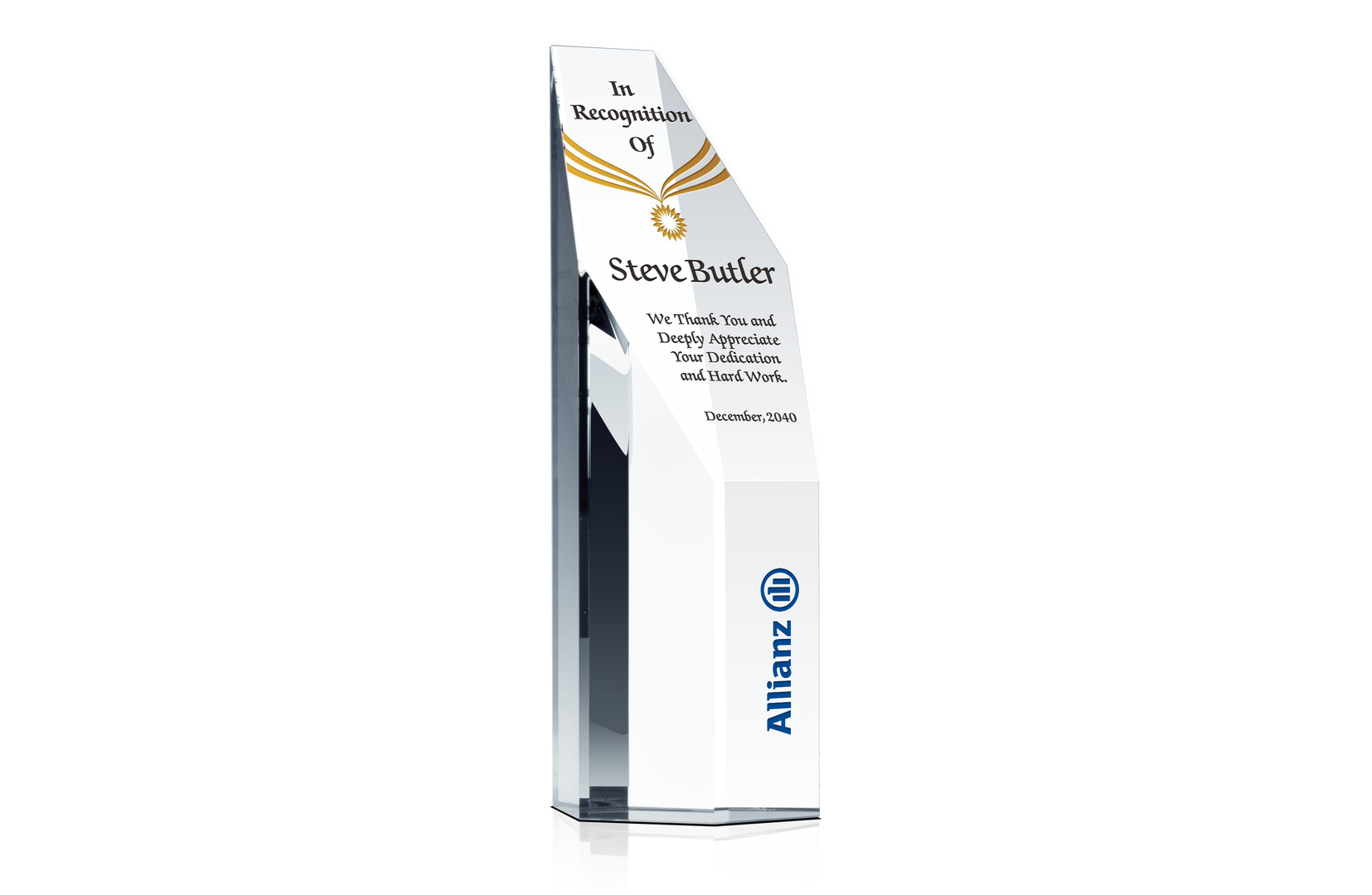 Sample Designs & Wording Messages
Product Description
Suitable for any version of workplace praise, this Employee Recognition Award can be customized, down to the last detail, for any honoree.
Choose from different award heights, different categories of recognition and different design details. Personalize it even further with a heartfelt message, motivational quote or company logo. This piece is beautifully designed and high polished, so it will always trap and reflect natural light, adding to its brilliance. Instead of gifting stand out employees with a generic wooden plaque, a gift card or bonus, consider this truly memorable and personal alternative.
It is the kind of award that makes an honoree want to continue to impress and inspires others to join the ranks of award winners.