Wording Details
To the Newly Ordained Deacon
Congratulations on being ordained as a Deacon.
We are all proud of you as you embark
upon this new mission in life. We know that you
will be a great and faithful servant.
With love .....
Your Family
Faithful Servant!
The Lord your God will bless you
in all your work, and in everything
you put your hand to.
- Deuteronomy 15:10
 
Product Reviews
Excellent Customer Service for a Pastoral Gift
Montgomery, TX
May 14, 2021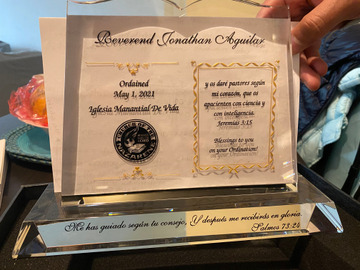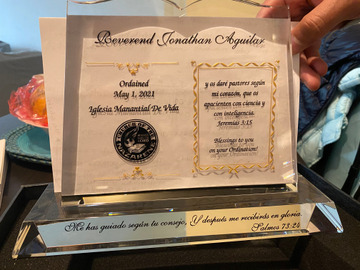 I was extremely pleased with the…
CUMMING, GA
July 30, 2020
AYLETT, VA
November 19, 2019
More than expected
Los Angeles, CA
October 29, 2019
Brooklyn, NY
August 14, 2019
Item was even more beautiful than…
Hernando, MS
May 21, 2019
OMG I LOVE IT!!
Lakewood, NJ
May 8, 2019
Shop Now