Wording Details
To A Newly Ordained Pastor
Your life has been set apart
to celebrate the mysteries of Christ,
to proclaim the good news of salvation,
to lead the lost from darkness into the light.
Blessings to you on your Ordination!
Congratulations
on this special day of your Ordination!
Product Reviews
Excellent Customer Service for a Pastoral Gift
Montgomery, TX
May 14, 2021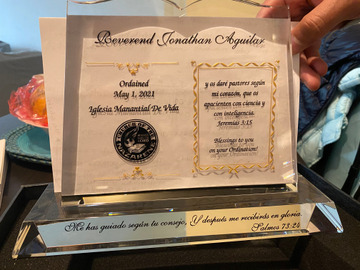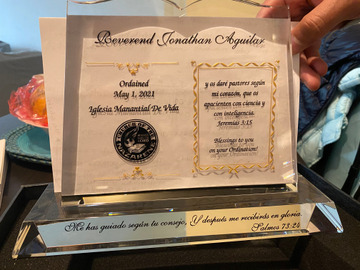 I was extremely pleased with the…
CUMMING, GA
July 30, 2020
AYLETT, VA
November 19, 2019
More than expected
Los Angeles, CA
October 29, 2019
Brooklyn, NY
August 14, 2019
Item was even more beautiful than…
Hernando, MS
May 21, 2019
OMG I LOVE IT!!
Lakewood, NJ
May 8, 2019
Shop Now