Wording Details
RECIPIENT NAME

THE KNOWLEDGE, EXPERIENCE, AND
STANDARDS YOU SET WERE UNPRECEDENTED.
YOUR PROFESSIONALISM WILL NOT BE
FORGOTTEN AND YOUR LEGACY WILL LIVE
ON BY THOSE YOU HAVE MENTORED.

THE MEMBERS OF THE 109TH PRECINCT
GREATLY APPRECIATE YOUR 16 YEARS
OF LOYAL AND DEDICATED SERVICE AS
THE SECOND PLATOON COMMANDER OF
THE 109TH PRECINCT.

Best of luck in your future endeavors!


Product Reviews
Hinton, WV
October 6, 2020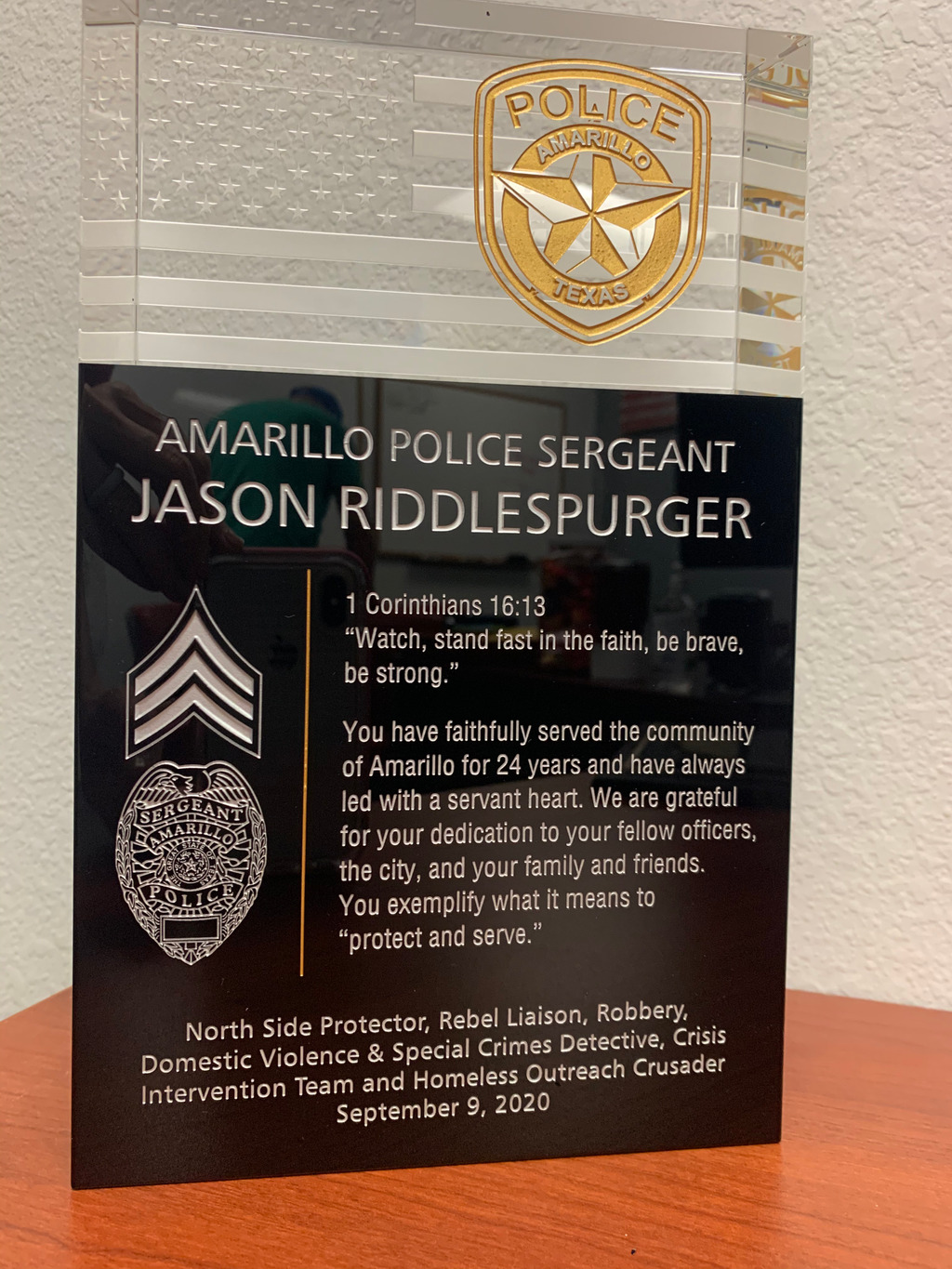 CORONA, CA
September 23, 2020
Excellent..
Indio, CA
September 22, 2020
I love this site and the products I…
Atwater, CA
September 9, 2020
Extremely Satisfied
Trinity, AL
August 11, 2020
Amazing product and it shipped really…
Edison, NJ
July 21, 2020
High Quality Award!
Atlanta, GA
July 7, 2020
Shop Now