Wording Details
RECIPIENT NAME

With Great Honor and Recognition
for Your Years of Dedication to the
City Of Mansfield.

K-9 Buddy, you will be greatly missed
by the Mansfield Police Department.
Over the last couple of years you and
Officer Harris have been a great asset
to our city and its communities.

You have had 284 arrests, seized 732gm
of Cocaine, 54gm of "crack" Cocaine,
167gm of Heroin, 15,111gm of Marijuana
and seized $12,364.

We Wish You all the Best in Your Retirement!


Product Reviews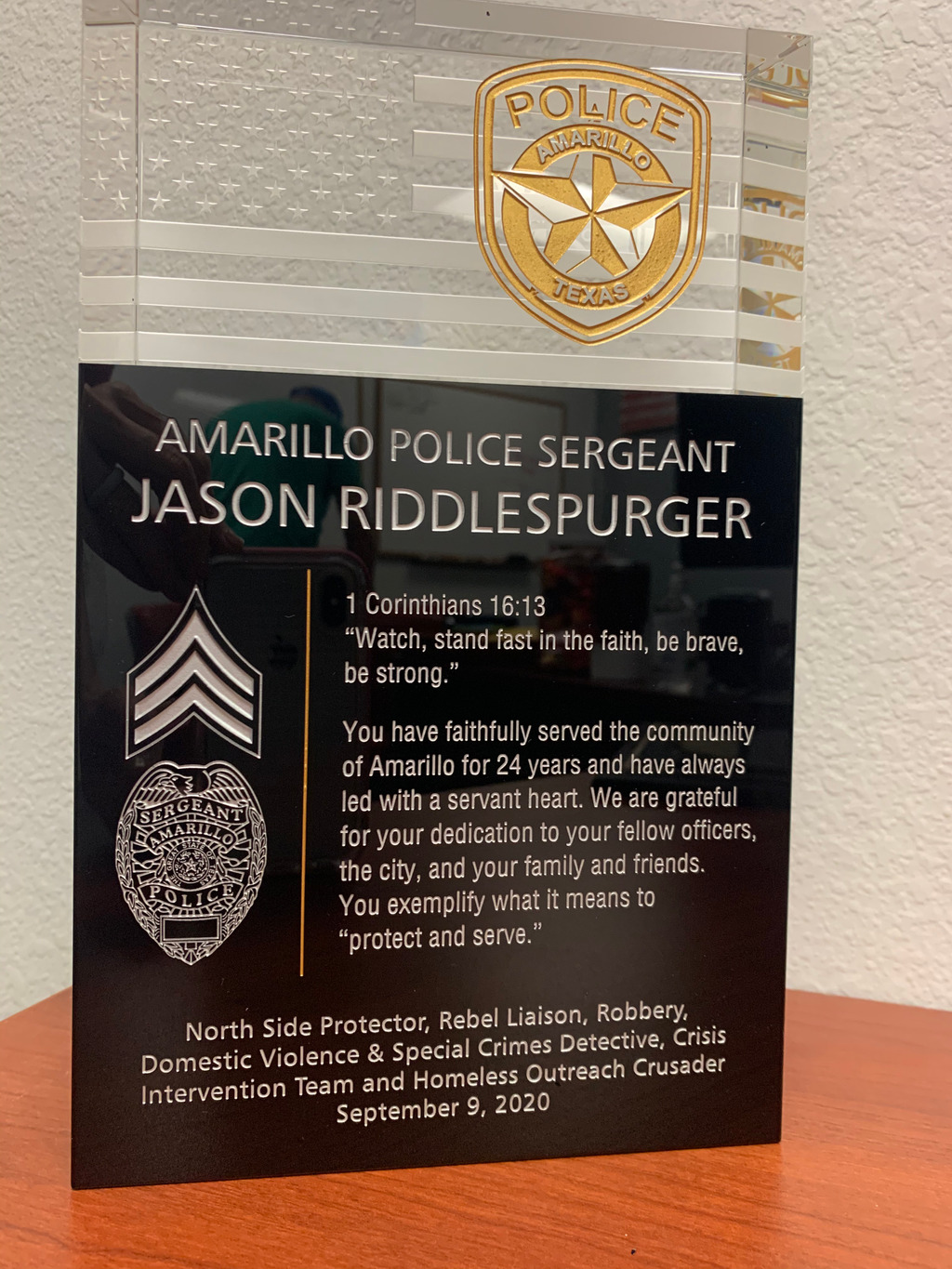 CORONA, CA
September 23, 2020
Excellent..
Indio, CA
September 22, 2020
I love this site and the products I…
Atwater, CA
September 9, 2020
Extremely Satisfied
Trinity, AL
August 11, 2020
Amazing product and it shipped really…
Edison, NJ
July 21, 2020
High Quality Award!
Atlanta, GA
July 7, 2020
Great Customer Service!
Niantic, CT
July 2, 2020
Shop Now